Feel Good Week
Posted:February 22, 2023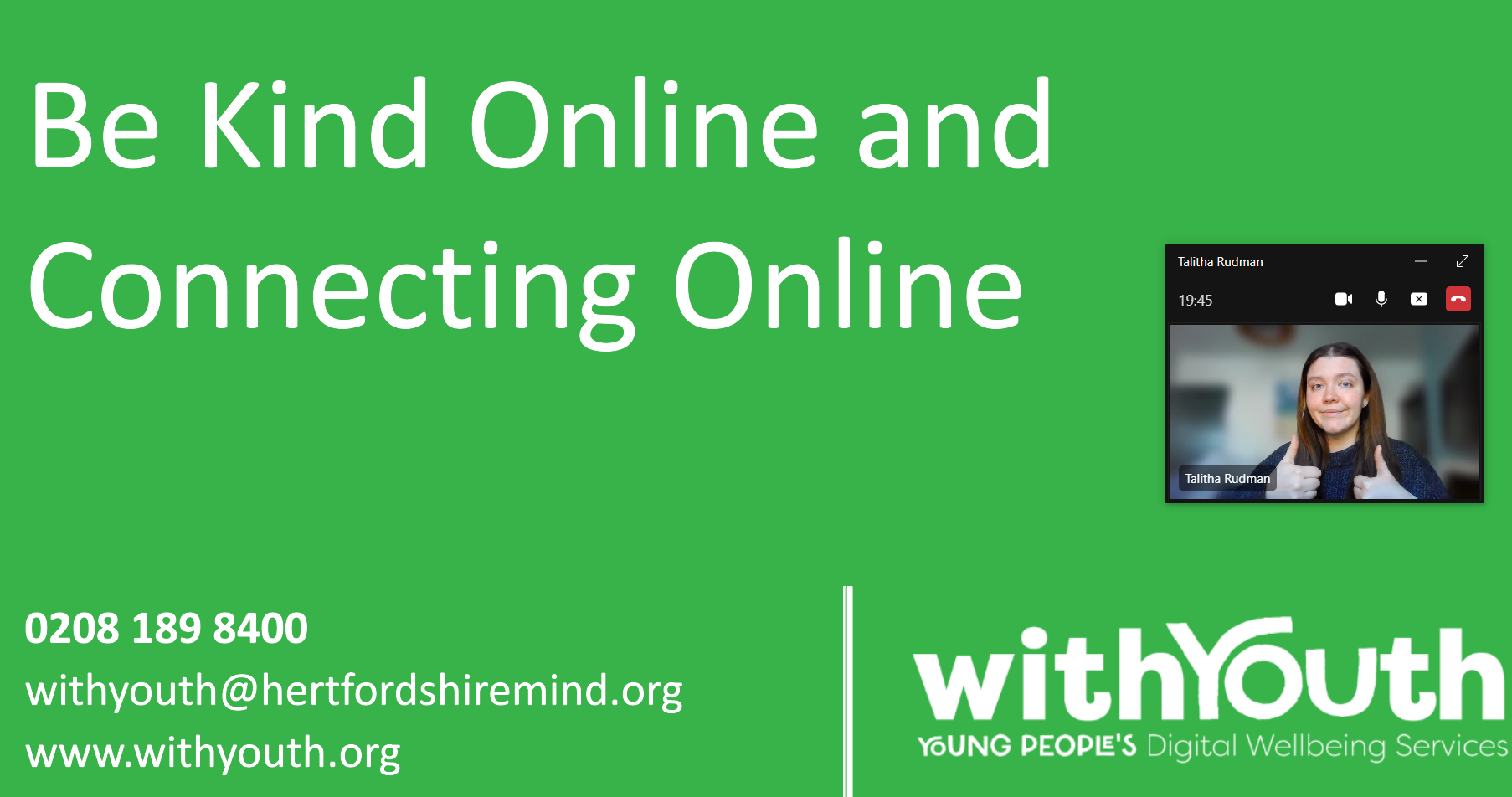 On Wednesday 22nd February we ran our first Feel Good Week Workshop.
This was 'Be Kind online' for children and young people aged 11-14 years old. 7 children and young people joined the session. We talked about the online world, what is good behaviour online, cyberbullying, the impact cyberbullying can have on children and young people and we shared tips on how to prevent cyberbullying, but also how to deal with a cyberbully.  
The workshop involved some activities to deepen children and young people's understanding of the matter, and they proactively took part in discussions through the chat. We then left some time at the end of the session for questions, where participants asked tips around what to do if you don't know the cyberbully and if it's possible to avoid cyberbullying. Before leaving, participants thanked us and said they found the workshop 'interesting and really helpful' and they said they will join us for future workshops.