About our groups
We provide a range of groups for 7-18 year olds staffed by a CYP Support Worker and a Group Facilitator.
Groups provide you with a safe space to share your feelings and experiences with others. They build your skills, confidence and self-esteem and you learn from other young people about what has helped them when experiencing similar emotions.
Groups will be provided digitally through free online platforms including Skype and Zoom.
Road to Year 7 Group
Our Road to Year 7 group is for any young person who is going through the year 6-7 transition. The online group will start on the 24th of July and will run every Monday from 4pm – 5pm.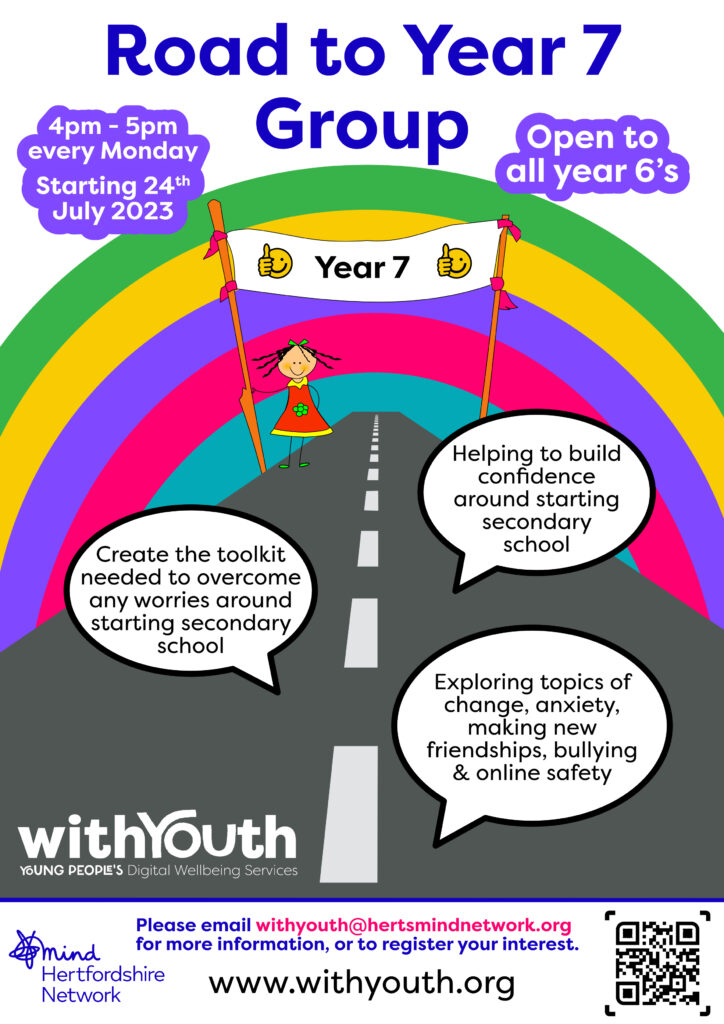 The idea is to support students throughout the summer holiday, and we aim to equip them with coping strategies and techniques for them to feel ready and comfortable about starting secondary school. Each week we will explore different topics; including change, anxiety, making new friends, bullying and online safety.
If you are interested, please email us at [email protected] to get registered and receive the group's online link.
Lumi Nova Group 
This group is for 7-12 year olds who are using the Lumi Nova app to support your wellbeing. It is a space to meet other young people, as well as to share their progress through the game, giving any hints and tips to support one another.
CYP Peer Support Group: 13+
This group will give 13-18 year olds a space to meet other young people, building your social connections, whilst improving your understanding and awareness of emotional wellbeing and coping strategies.
I feel like I have learnt different breathing techniques to help manage my anxiety. Feel like I have really benefitted being around other people and learning from others and what helps them.
The groups have a planned structure covering a number of topics. You can join the groups and attend regularly or you can come along when you see a topic that is relevant to you.
Topics include:
Anxiety and Fears
Understanding Emotions
Self Esteem
Using Creativity for Wellbeing
Support Networks
Building Resilience and Coping Strategies
Exam Stress and Future Planning (aspirations)
As part of these groups, the facilitators will also hold some activities. Examples include:
Breathing exercises
Relaxation and meditation exercises
Individual worksheets that are aligned with your personal goals
Creative activities including art, film, music, photography, literature
Building a self care toolkit
I like being able to talk to others who are struggling with their anxiety. I liked the different activities and how varied they were. I liked it being online as it was more accessible for me and my anxiety.
You can access these groups when accessing other support from us, or as part of an independent source of support on its own.
If you would like to attend these groups please email us at [email protected] where one of the team will pick up your interest and give you a call to discuss this with you, or let your one-to- one worker know. Following this, we will provide you with a link and joining instructions.
Alternatively, if you are not currently accessing any services from us, you can call us on 0208 189 8400, complete our online referral form, or have a quick chat with us on our instant messaging platform between 2pm-10pm, Monday to Friday.